Special Exhibit:
Lorenz Mystery Tube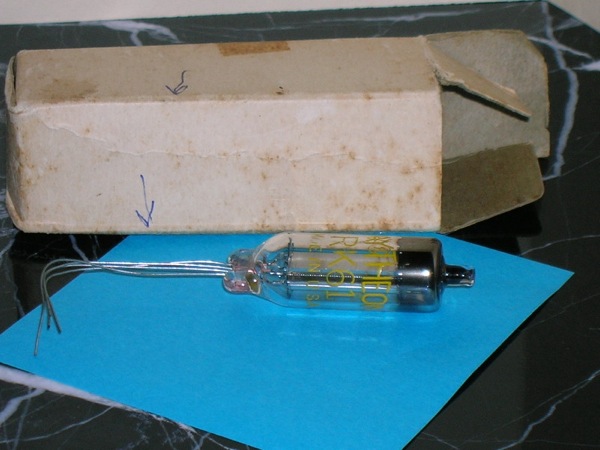 (Click on any of the images on this page to see a larger version)

This is the Ed Lorenz Mystery Tube.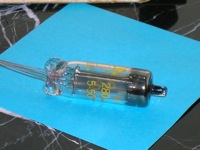 It's a Raytheon RK-61. In 1938 a new type of tube was introduced for radio control which enabled the development of a single tube receiver that was ultra-sensitive and, by the standards of that day, considered reliable and easy to adjust. The tube was the Raytheon RK-62, a miniature gas filled thyratron used as a combination high sensitivity detector and relay tube in a self quenching super-regenerative detector circuit. This tube was replaced by the RK-61.


Single gas-tube receivers predominated until the early to mid 1950s; they were inexpensive and relatively simple but had severe drawbacks. The tubes would only last between 4-25 hours of use and during that time their characteristics would constantly change and require circuit adjustments. To achieve longer lasting and more reliable control systems designers turned to hard (vacume) tubes and multiple gas tubes as alternatives to the old single gas tube receivers.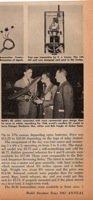 Ed Lorenz was in the vanguard of all these developments. He was one of the founding fathers and most well respected authorities on radio control. He designed the famous Aero-trol system as well as RC equipment sold by Lafayette, AHC and Polks Hobby. He started Control Research with John Worth and Dick Cohn and supplied parts and kits to ACE and Berkeley Models.


Ed Lorenz was published widely and for sixteen years he wrote the Radio Control section of Model Airplane News. That well-written section is one of the trusted sources we go to in researching RC history.


After he passed away his son, Ed Lorenz, Jr., gave us a box of his old RC equipment. He told us to pay particular attention to this tube.


"My dad always said whatever you do don't throw away this tube."
Why was this little tube so important to such a big man in radio control? Please contact us if you have any information or theories on this.

The Lorenz Mystery Tube.