Special Exhibit:
The First 404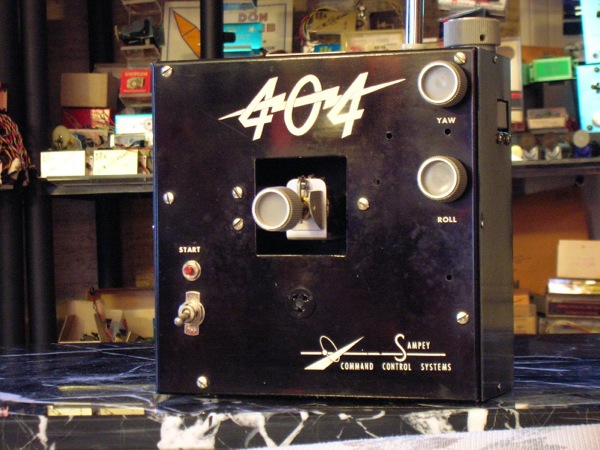 (Click on any of the images on this page to see a larger version)

This is the first Sampey 404 ever produced. Harry Sampey gave this transmitter and receiver to servo manufacturer Don Steeb in 1962 to facilitate the design and manufacture of compatible servos for the 404 system. He asked Don to hurry so he could begin selling 404s.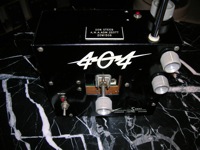 Don was also asked to perform flight tests and do an evaluation of 404 design and workmanship.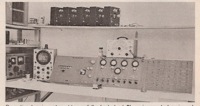 When Steeb got the transmitter he noted it had a square of white adhesive tape on the bottom with the handwritten serial number "1" in blue ink. Don never removed this and its there to this day. Four other transmitters were made in the first production run. Here's how all five looked in Sampey's then-small shop (larger production facilities were needed after 404 sales took off):


Harry Sampey named this the "404" because it was the fourth system he designed (after earlier multiplex and prototype systems) and it had 4 channels. See the Sampey section for more information about the achievements of Harry Sampey and his historically important R/C systems.


Link to
Sampey Company History