Special Exhibit:
KSE One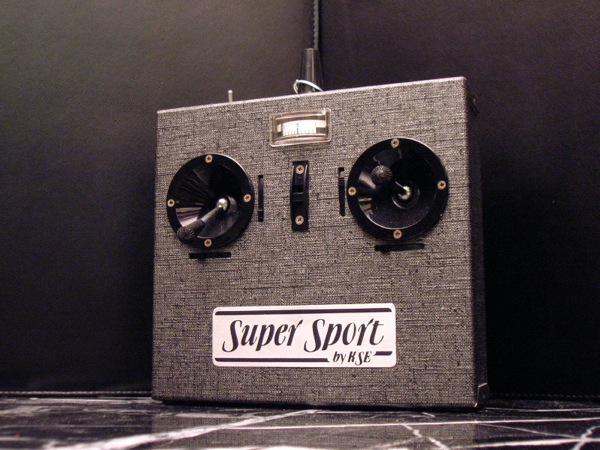 (Click on any of the images on this page to see a larger version)

Whatever plane the President of the United States flies on is designated "Air Force One". Whatever KSE the President of KSE flies may similarly be called "KSE One".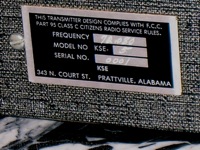 This was Bill Johnston's personal KSE-5, Serial number "0001". Thus, this transmitter has the dual distinction of being both the owner's personal radio and the first production unit.


When Phil Kraft's company was the world leader in radio control it licensed two regional variations – Kraft South East (KSE) and Kraft Great Lakes (KGL). Each was given special marketing rights to sell Kraft radios under their own name and colors. The distinctive exterior of both KSE and KGL included gray plastic airborne components and unique gray-denim clad transmitters.

Both KSE and KGL were manufactured by Kraft at its Vista California plant. However, sole responsibility for all service and warranty claims rested at KSE and KGL. KSE was owned by Bill Johnston in Prattville, Alabama. Kraft built the same radios in white cases for Tower Hobbies.